< Back to Search Results
Field Tracker 2000
The Solara Field Tracker 2000 is designed, tested, and built by Solara for easy portable use in the toughest, most extreme environments. Using the Iridium Low-earth Orbit satellite system, the Field Tracker 2000 transmits and receives messages in less than a minute anywhere on earth with a clear view of the sky.
Benefits
Real-time GPS tracking and user messaging ensures two-way contact, security and peace of mind for your field personnel from any remote location by:
Protecting personnel in the field through instantaneous knowledge of their location, no matter how remote.
A cost-effective communication link for field personnel that is not constrained by geographic limitations of cellular networks.
Reliable, all-weather power solutions.
How it works

 
Operation is simple and automated with:
two-way communication using the Iridium satellite system, ensuring every message is successfully sent and received.
pre-defined user messages to ensure accurate and simple communication.
full-function text messaging through the Solara web site.
emergency notification for distress signalling to a region-specific agency or organization of your choice (concurrent and "fallback" notification options for multiple contacts available).
Optional 24/7 Alert monitoring.
easy user configuration of customized settings through the Tracker on-screen menus and the secure Solara user web site.
system access options through Solara to suit your needs.
flexible air time solutions through Solara.
user manual and quick-start sheet to get you up and running quickly.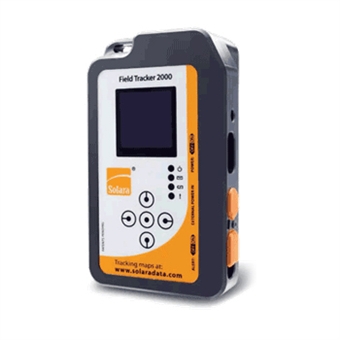 Manufacturer
PDFs
Manufacturer