< Back to Search Results
GNX-5P
Economical wireless platform for security, asset and fleet applications with auto-calibrating accelerometer, backup battery option and support for Garmin FMI native support.
Options and Versatility
The GNX-5P supports multiple wireless communication options including GPRS, HSPA and CDMA. The GNX-5P can be configured with an optional internal backup battery* to enable operation for up to 15 hours in the absence of external power. The versatile GNX-5P configuration capabilities support everything from basic vehicle tracking to full featured service applications.
*Internal backup battery available for HSPA & GPRS; CDMA has an external backup battery option.
Input/Output and Peripheral Support
The GNX-5P I/O capabilities enable multiple configurations, peripheral support and monitoring including digital inputs and outputs, relays, serial and 1-wire peripheral communication, vehicle conditions and activity. The GNX-5P supports Driver ID, GPS data (NMEA) and other peripheral applications.
Easy Over The Air Servicing (Patented Technology)
The GNX-5P configuration parameters and firmware are upgradeable over-the airand can be pushed to the GNX-5P using IP or text messaging or autonomously pulled by the GNX-5P from any TFTP or FTP server. This allows feature updates to be deployed to a fleet of GNX-5P's with minimal user intervention and without proprietary server software. This reduces field service visits and can prolong the serviceable life of the GNX-5P.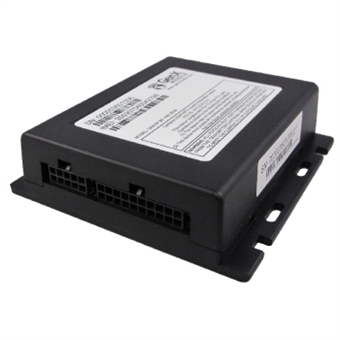 Manufacturer
PDFs
Manufacturer