< Back to Search Results
Iritrack
Iritrack is an embedded real-time tracking and security system that delivers two-way data and voice communications in one single device. Based on Iridium's global and permanent satellite coverage and unmatched network quality, Iritrack meets the requirements for highly reliable tracking and communications anywhere on the planet.
Iritrack provides cost-effective, low-latency data transmission for worldwide tracking and resource management combined with high performing two-way voice communications for security handling. Tracking assets and keeping in touch is critical whether transporting goods or working on land, across the oceans or in the air. Iritrack ensures efficient and secure operations by providing accurate, continuous tracking and communication, even in remote locations where terrestrial telecommunications infrastructure is inadequate or unavailable.
Tracking
Iritrack acquires and records an asset's GPS position at a configurable rate and stores the positions in its internal memory. Reports can be transmitted to the server database at preset intervals or upon request.
Voice communications
The key feature of Iritrack is the hands free two-way voice call function with its inbuilt microphone and loudspeaker. A voice call can be activated either by the HQ calling the Iritrack or the Iritrack holder activating the button placed on the device to call a preconfigured phone number.
Furthermore, it is possible to make a silent listening call at distance in order to determine the status of the asset after reception of an alert (doubt dispelling).
Features
GPS position recording based on configurable setting mode: time slots, motion detection, and predefined zones
500 possible geographical waypoints for geofencing
Speed control
FIFO memory with internal storage capacity of 131,010 positions and status information (SBD
Configurable frequency from 1 second to 18 hours
Optimised memory management when the asset is stationary
Hands free two-way voice call function
Phone function towards a preconfigured phone number by pressing the Phone button on the Iritrack
Automatic pick-up call function for silent listening (doubt dispelling)
Manual alert: 2 configurable alert buttons for emergency situations, mechanical incidents etc.
Automatic alarm: embedded G-Force sensors and inclinometer detect violent impacts and abnormal leani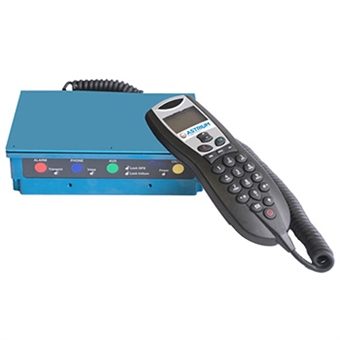 Manufacturer
PDFs