< Back to Search Results
JUE 250
The JUE-250, a pioneering next-generation satellite communication terminal, delivers the most advanced maritime service available, fully contributing to the operational efficiency of vessel and crew.
FleetBroadband gives you faster, more cost-effective access to broadband services, offering seafarers an affordable voice and data option, while providing your vessel with a coverage area of millions of square miles. It is more powerful than any other solution on the market, allowing you to have the capability to reach peak performance and gain a competitive edge.
This next-generation solution offers an unparalleled range of services to suit all types and tonnages of vessels. The service provides simultaneous voice and broadband data through a compact antenna, allowing you to run online operation systems, whilst still having access to email, intranet and voice calls - a significant improvement to both operational and social use.
With FleetBroadband, performance and flexibility do not come at a high price. Existing JRC Fleet 33 customers can utilise our dedicated upgrade path™ to make global voice and broadband data more accessible than ever before. You will achieve greater operational efficiencies and significantly reduce the cost of both business and crew communications.
Enhanced connectivity, based on 3G standards, provides constant, simultaneous access to voice and high-speed data in a compact solution, designed specifically for the marine environment. Standard IP for email, internet and intranet access via a secure VPN connection, at speeds up to 284 kbps and streaming IP guaranteed data rates up to 128 kbps.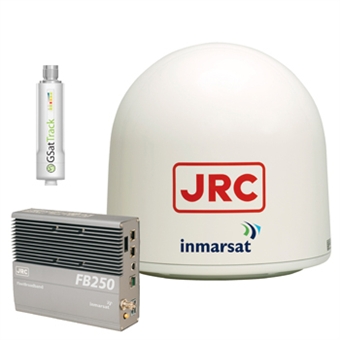 Manufacturer
PDFs