< Back to Search Results
Oceana 800
Oceana 800 is an all-in-one IP54 maritime communications terminal specifically designed to be utilized in a wide variety of marine applications throughout the world.
Featuring an intelligent RJ11/POTS interface, it enables connection of up to 5 standard corded/cordless phones or integration to a PABX system. It can support cable runs of up to 600m (2000ft) and incorporates in-built intelligence to support standard ring, busy and dial tones.
The Oceana 800 has an integrated GPS engine providing intelligent tracking and instant message reporting via SMS. The Tracking and Instant Message functionality can be configured to support automated periodic polling or instant message reporting with a single button press.
Oceana 800 has an integrated Bluetooth for voice communications, intuitive color LCD display that provides easy and convenient access to send and receive SMS or to retrieve phone numbers stored in the terminal.
Other key features include, a secondary SIM socket to override internal SIM, an active privacy handset, in-built handsfree speakerphone, USB data, desk or wall mountable.
The Oceana 800 is designed to operate with the Inmarsat "FleetPhone" service and is supplied with a dedicated active marine grade antenna system to provide a complete integrated solution that is ready for use anytime.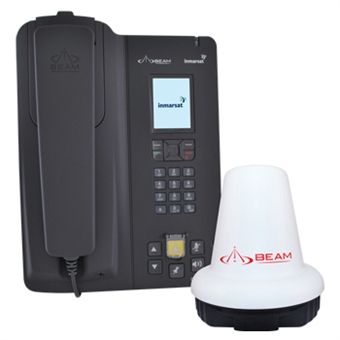 Manufacturer
PDFs