< Back to Search Results
Ocean drifter iridium (ODi)
ODi are small and compact surface drifter to track sea currents based on iridium, a global full ocean coverage bidirectional satellite communication network.
A small diameter of 20 cm with a low weight of 3 kg makes the whole system very user freindly for deployment and recovery. Its 5 liter volume allows the use of a holeysock drogue.
ODi is ideal for scientific missions, oil spill tracking and search and rescue operations. Its solar rechargeable energy system makes the autonomy theoretically unlimited.
A new buoys concept:
Intrinsically safe
GPS Positioning
Satellite iridium Communication (email)
Autonomy theoretically unlimited (solar panels)
Temperature sensor
Software:
Based on GIS
Emitting Frequency configuration
Data Preview
Compatible with Google Earth
Include analog input and digital input and output for specific user required sensors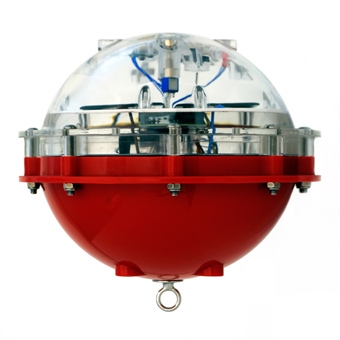 Manufacturer
PDFs